About Embrace Family Chiropractic
Dr. Shaina Hickman grew up in Cincinnati and wanted to open a practice here to serve her community. Since opening in May 2022, she has been committed to educating her patients about chiropractic. After all, it's more than just back or neck pain relief-chiropractic has even shown benefits with issues not related to pain, like digestion problems, poor sleep, lack of energy, and more. We can't wait to make chiropractic a part of your wellness journey.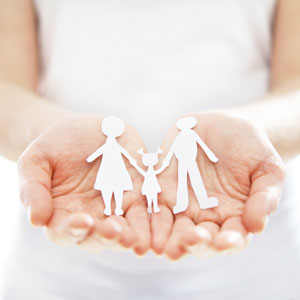 Our Mission
To help families embrace a life of wellness.
To hold space and create deep connections within ourselves, families and communities.
To help families live life to their fullest potential through an optimally functioning nervous system.
To educate families to honor and respect the inborn wisdom of the body to express itself fully.
To help women feel empowered in their transition into motherhood.
A Hands-on Approach
Dr. Shaina believes when the whole family is under chiropractic care, they all stay healthier. She cares for patients from 1 day old to 100 plus! It doesn't matter about age or severity of the problem, natural chiropractic care helps just about everything to some degree.
Try our non-invasive, conservative approach to better health. Many complaints, issues and problems may be helped with chiropractic care. Doesn't matter what it is, we'll do our best to help you.
MEET THE TEAM »

Tools and Techniques
Dr. Shaina uses CLA insight™ scanning to provide accurate information about her patients' nervous system and the brain↔body connection. This helps her target the exact area where there's a problem, correct it, and confirm it with another scan.
She also uses several adjustment techniques, including Diversified, Thompson Drop Table, Logan Basic, Activator®, Webster for pregnancy, the infant toggle headpiece and others. Her approach is very gentle; she doesn't manually adjust children under six.
Find Out More
Wondering whether chiropractic care will work for you? Give us a call; we'd love to chat with you and address your questions and concerns. Contact us at (513) 828-5459, we're waiting to hear from you!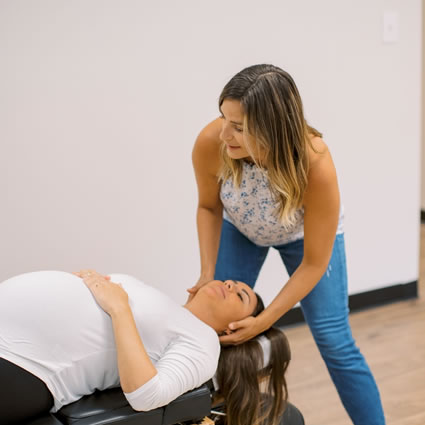 About Embrace Family Chiropractic | (513) 828-5459