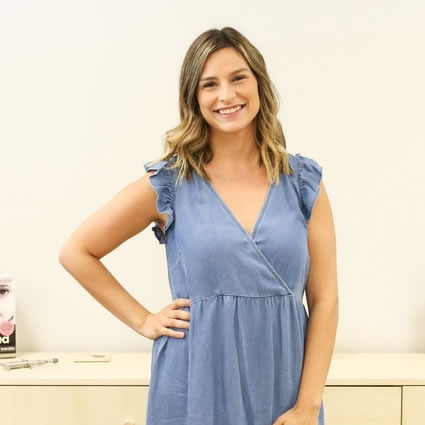 Meet Dr. Shaina Hickman
Dr. Shaina Hickman was born and raised in the Greater Cincinnati Area. She grew up in a pretty traditional family, eating the typical "American Diet", playing sports, and living the allopathic model of health care. When Dr. Shaina was involved in a car accident in undergraduate school, she discovered a love for chiropractic and holistic living.
After receiving chiropractic care for 3 herniated discs, she noticed other changes in her body and lifestyle. Allergies went away, her menstrual cycles became regular, and her pain was gone. Dr. Shaina realized there was more to living a more fulfilling life.
An Education in Chiropractic and More
Dr. Shaina graduated from Bellarmine University in 2014 with a Bachelor's degree in Psychology and Biology. She then went on to Life University and graduated with her Doctor of Chiropractic degree in 2018.
Halfway through her chiropractic education, she gave birth to her oldest daughter, Isla, sparking her love for everything concerning women's health, pregnancy, birth, breastfeeding, and postpartum care.
Dr. Shaina is certified in the Webster technique through the International Chiropractic Pediatric Association (ICPA), received Certification from the Academy Council of Chiropractic Pediatrics (CACCP), and is a member of The Pediatric Experience. She also studied Dynamic Neuromuscular Stabilization (DNS)-Women's Health, to further her understanding of developmental movement patterns, and training on Cranial Nerve Dysfunction under Michelle Emanuel, a local Occupational Therapist.
Dr. Shaina became a labor doula and childbirth educator through the Childbirth and Postpartum Professional Association (CAPPA). She attends her patient's births, providing chiropractic care during labor, and immediately after the baby is born. She also does home chiropractic visits for moms during labor, immediate postpartum, and newborns.
EXPLORE OUR SERVICES »
Outside the Practice
Dr. Shaina spends as much time as she can with her three girls and her husband, who works as a police officer nearby. They love being outdoors, walking and hiking with their German Shorthair Pointer. They also spend a lot of time at the Cincinnati Nature Center.
Helping Patients Embrace Their Lives
Dr. Shaina helps families embrace a life of wellness and healthy living by educating them on the importance of good nutrition, healthy nervous systems, functional movement, and personal connection.
Schedule your visit today!

Dr. Shaina Hickman | (513) 828-5459