New Patients at Embrace Family Chiropractic
If you're a new patient, welcome! We use the Jane app to book appointments. Please select the appropriate button—New Patient Exam, New Prenatal Patient Exam, or New Pediatric Patient Exam. Here, you can complete your paperwork easily and quickly.
We suggest you wear comfortable clothing when you come to the office.
The Initial Consult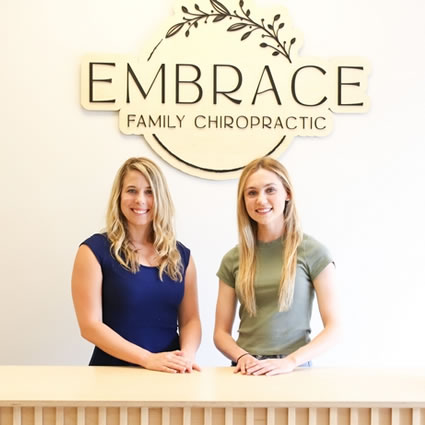 When you arrive for your visit, you'll receive a warm welcome from our friendly staff. They'll bring you into the exam room, where Dr. Shaina will introduce herself and discuss what brought you into the office today, including diet and lifestyle questions. After a physical exam, she will run INSiGHT™ scans to evaluate what's happening in your nervous system.
INSiGHT Technology
Chiropractic care is not only for getting out of pain or discomfort. It's intended to help overall wellness by making sure our brain-body connection is functioning optimally. Dr. Shaina uses INSiGHT technology to scan your nervous system to locate the areas which are not functioning as they should. She corrects the issue with an adjustment.
There are three painless scans—the first checks the function of the muscles, the second monitors our body's thermostat, and the third is Heart Rate Variability, which measures the impact stress has on your body. Evaluating the results of these scans helps Dr. Shaina provide the care you need to relieve your pain and reach optimal wellness.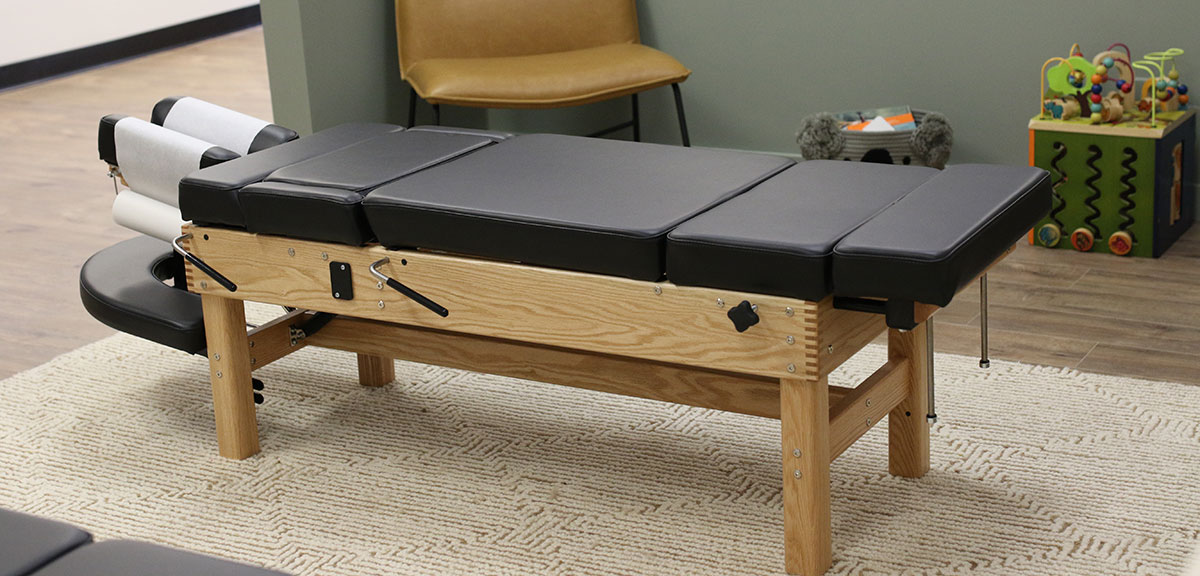 On the Next Visit
Your second visit is the report of findings, where you'll find out what's wrong, how to correct it, how long it will take, and how much it costs. Dr. Shaina will review all your test results and your personalized care plan with you. She ensures you have the information necessary to make an informed decision about your health.
If you choose to continue care, you'll receive your first adjustment at this time.
Financial Responsibility
Embrace Family Chiropractic is a cash only office. We accept all major credit cards, and FSA and HSA plans. If requested, we will provide patients with a Superbill for out of network insurance claims.
We're Here to Help
Check out our new patient special and contact our office today to book your appointment.
CONTACT US »

New Patients at Embrace Family Chiropractic | (513) 828-5459