Pediatric Chiropractic in Cincinnati
Chiropractic care has a powerful impact on children. Dr. Shaina believes it's easier to start a child's nervous system at ease from the beginning, rather than after a lot of micro-traumas have built up. Caring for and fixing healthy kids is a lot easier.
Why Does My Child Need Chiropractic?
The spine controls all the functions of the body. By ensuring the health and strength of the spine while the child grows, we help support the well-being of future generations. Spinal adjustments on a child are very gentle; using about the same amount of pressure used to test a tomato for ripeness.
Adjustments correct misalignments, increase range of motion and flexibility, and restore function to the body. Chiropractic care also helps keep your child's immune system strong, helps with, and prevents, ear infections, keeps their digestion regular, and more. When a child's nervous system is in balance, they can grow, pay attention, and do well.
NEW PATIENTS »

Stages of Care
NEWBORNS—The birth process puts stress on a newborn's spine, regardless of how they were born. It's often the first injury to the nervous system, so it's important to have children evaluated early. Safe and effective, chiropractic care also helps babies with breastfeeding difficulties, colic, torticollis, tongue and lip ties, constipation, reflux, and sleep issues.
TODDLERS & GROWING CHILDREN—Falls are part of a child's growth stage. It's important for your chiropractor to check them to ensure they're hitting their developmental milestones.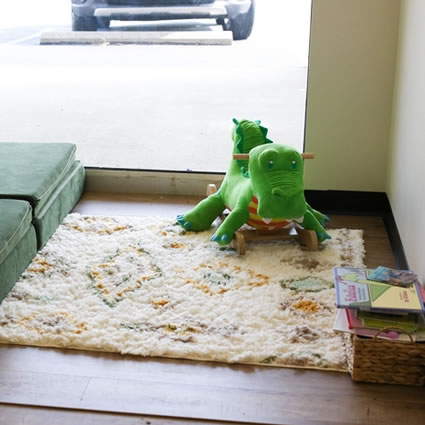 What to Expect
Dr. Shaina advises her parents to arrive at least 15 minutes before the appointment to allow their child to play and get used to being in the office. She will talk about your concerns, take a birth history, do a brief exam, and INSiGHT™ scan.
During the report of findings visit, Dr. Shaina speaks with the parents, out of earshot of the child, about the diagnosis and care plan. The first adjustment is done at this visit. She does not do manual adjustments on children under six, instead using Logan Basic and the Activator® tool. She also uses the infant toggle headpiece where appropriate.
Care You Can Trust
Dr. Shaina has completed hundreds of hours in specialized pediatric training through the ICPA and The Pediatric Experience. She's also received the ICPA 200 hour certification from the Academy Council of Chiropractic Pediatrics.

Pediatric Chiropractic Cincinnati, Anderson Township OH | (513) 828-5459