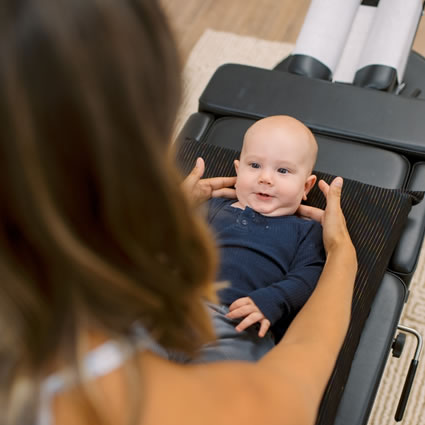 Embrace Family Chiropractic Reviews
What Our Cincinnati Patients Say
At Embrace Family Chiropractic we love when patients share with us their feedback and comments after chiropractic care. Please read our patient testimonials below to see what other people have achieved through their tailored treatment plans with us.
Share your stories too! Click here to send us your feedback so that we can help to spread the word about the benefits of natural Embrace Family Chiropractic care.
For more information, or to schedule an appointment contact us today.

Welcoming Atmosphere
Dr. Shaina came in on her day off to adjust both of my girls. With her help, we were able to avoid antibiotics and get rid of my little's ear infection. I can't say enough about her down to earth nature and the office's welcoming atmosphere. We're so blessed to have her as our family's holistic chiropractor.
– Ali D.
Kind and Patient
Dr. Shaina is both extremely knowledgeable in her practice but also is very kind and patient. She sees all 3 of my children and always makes them feel comfortable. Everyone looks forward to seeing her and being adjusted. It's very apparent Dr. Shaina cares about healing the whole body. I was so grateful to have to take care of me throughout my last pregnancy. She even came to my birth to adjust our youngest as soon as she was born! Her care has truly made a world of difference for our family. I highly recommend anyone, especially those expecting and with young children to see her.
– Julie W.
Highly Recommend
Dr. Shaina is so approachable, well informed and holistic, meaning she cares about your overall wellness. Our whole family sees her. She's great with children, flexible, gentle and laid back. We very highly recommend.
– Kate C.

Embrace Family Chiropractic Reviews | (513) 828-5459